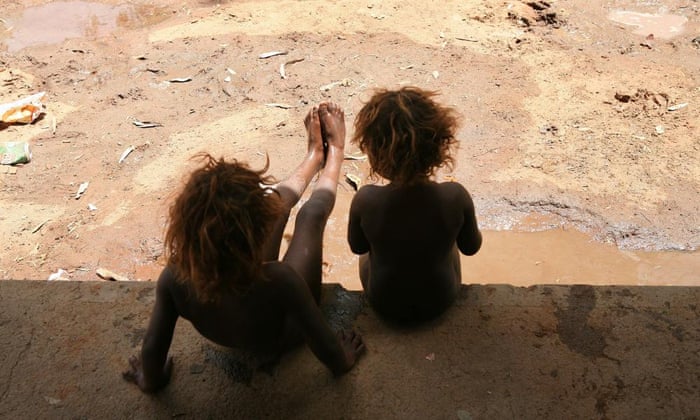 27 March 2015 Child abuse and domestic violence in Indigenous communities "will remain chronically undisclosed and under-reported," an Australian Crime Commission (ACC) investigation of eight years, has found. In some communities every person had reported being affected by child sexual abuse, either as a victim, perpetrator or relative.
Suicide, self-harm, neglect, nepotism, exploitation by both community leaders and people with links to organised crime, targeting mining royalties and government funds meant for Indigenous programs. Neglect remained the most common form and was worse in remote communities, where it "appears to be tolerated at levels that would not be accepted in metropolitan and most regional areas". Sexual favours and prostitution to obtain alcohol and drugs, including among underage boys and girls, are common.
Violence in Indigenous communities was found be be extreme, normalised and often involving weapons. Domestic violence was the most significant form affecting Indigenous communities, and "often … continues for 20 to 30 years".
There was a "tacit acceptance" of both violence and child abuse in some communities, and children were often actively discouraged by their own family from disclosing or reporting.
Indigenous communities and 58 regional towns were visited with more than 2,000 stakeholder meetings.
More in The Guardian, 30 March 2015
Comment by Wake Up Time: if even the Guardian publishes this information, then there really is something wrong. The Guardian normally acts like an ostrich, as many Australians do, by refusing to see the reality. Remote communities are highly dysfunctional, agressive, unsustainable and a major threat to the resident children.
My concern for these children was the main reason to write Wake Up Time. As Wake Up Time reveals. Mining and government funding is one of the major drivers… a claim now supported by this research.
Australia should wake up and take action. These communities are subhuman and children should be protected. And locals should look after themselves as we all do in our own lives.